High Net Worth Individuals
High net worth individuals need a special kind of planning, as their estates could be heavily taxed upon their death, due to something known as the "estate tax" or the "death tax".  This tax can cannibalize about half of the money left behind to the next generation, and be directly given to the government. Therefore, trust and estate planning is the key to avoid this.  With my expertise in wealth planning for high net worth individuals from my work at Credit Suisse and Prudential, I understand the unique nuances around planning for estates that go beyond the $5.45 million and $10.9 million (unified credit) exemptions, to preserve your family legacy during wealth transfer, that also allows you to live life as fully as possible in the present day.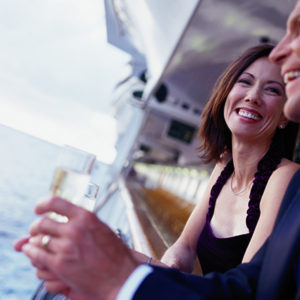 The Products
Suitable vehicles for high net worth individuals.
High net worth individuals in their golden retirement years need a special kind of financial planning to prevent crushing tax blows to them or their heirs.
Advanced estate planning is key, with an emphasis on tax planning.
Creative solutions include fully utilizing annual gift exemptions in tax-friendly investment vehicles such as 529 accounts to multiple grandchildren.
Or an irrevocable life insurance trust (ILIT), a form of leveraged gifting, which maximizes tax-free wealth transfer.
Grantor or charity retained annuity trusts (GRATs or CRATs), Dynasty Trusts or charitable foundations are some of the many solutions for individuals who want to retain income while relinquishing direct ownership of a principal amount, to minimize estate and transfer taxes.
Younger high income earners, on the other hand, can:
Lock in their high income with disability insurance, to prevent disruption to their young family's standard of living.
Smart advanced stock option planning also helps successful entrepreneurs who have built publicly traded businesses to cash out on their profits, while minimizing what goes to the tax man.
Case Studies
Bringing our work to life.
Herman and Carla are a high net worth couple in their 50's, looking at the importance of legacy in their family. They have amassed enough wealth in a variety of asset classes and are most concerned now about wealth transfer and preventing the government from taking most of their hard earned wealth.  Each asset class needs to be treated with care and understanding of the nuances. For example, their real estate needs to be titled properly to take advantage of the step-up cost basis.  Their retirement accounts should take best advantage of beneficiary stretch provisions.  Overall, their total net worth should take advantage of the joint tax exemption of 10.9 million dollars.  Their total net worth far exceeds this exemption, at 50 million. Therefore, almost 40 million of that money will be taxed by the federal government.  Instead, Herman, Carla and I worked on a strategy to preserve that wealth, using the annual gift tax exemptions of $28,000 to pay premiums through a leveraged gifting strategy and ILITs (irrevocable life insurance trusts), leaving even more wealth to their heirs, paying mortgages off on their properties.  They were also able to donate illiquid assets to their favorite churches and charities, effectively increasing their good name publicity, that ultimately benefited their family business. Herman also had a bunch of stock options from his tech company that went public. We also have come up with a strategy to exercise the options strategically to maximize tax savings.