Whether you are a newlywed couple without children, or a family that just had their first child, or you are approaching the empty nest, there are so many opportunities to get prepared.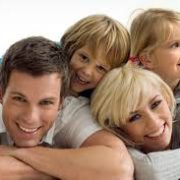 The Products
Suitable vehicles for families.
For newlyweds and young families:
Term life insurance to protect your spouse and your mortgage liability.
An estate plan to avoid high probate costs are crucial.
Disability insurance to protect your family's income level and standard of living.
If retirement is around the corner,  for the empty nesters:
Long term care planning
A conversion of your life insurance to a permanent policy.
An update to your estate plan, reflecting legacy and wealth transfer objectives.
With retirement around the corner, annuities can add to pensions, 401(k)s and Social Security for more fixed income.
Tax-efficient investments such as 529 college savings plans could be great for the kids and reducing your tax bill.
Case Studies
Bringing our work to life.
Rob and Kelly are a newlywed couple in their early 30's, both earning an income of about $80,000 each.  They love their work and don't plan on taking a break from their growing careers.  They are expecting their first child and are worried about the future, from protecting their kids to retirement.  Since retirement is so far away, we made sure that both Rob and Kelly were maxing out their 401k's.  They didn't realize that another $5,500 was available for them to defer on taxes, so they both set up IRAs.  Both were happy to pay less to Uncle Sam in taxes this year, and put towards their retirement.  Life insurance strategies were also created for the family, including a blend of permanent insurance for the creation of a family legacy and the growth of a cash value, especially in their old age, and term insurance to protect the mortgage on their $1,000,000 liability on their home. Both want to ensure that the house is paid off in case of either spouse's death.  In addition, disability insurance was taken out on both spouses to protect their income.  After their financial plan was implemented, Rob and Kelly sleep better at night, knowing they are protected from the majority of unforeseen circumstances and can provide their children with a rock solid, stable future.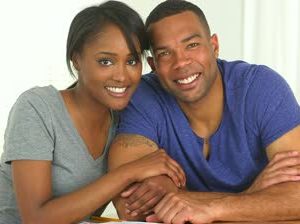 Calvin and Helen are in their late 50's. They spent their lives raising their 3 children, who are now self sufficient and out of the house.  With the empty nest comes many emotions, from loneliness to worry.  They realize the need to downsize their home, and understand that there are impending layoffs in their company as newer, more energetic younger blood threatens to put them out of work.  Therefore, a financial plan is necessary to figure out which direction to take, from what price range of home to purchase, to the best way to utilize their retirement accounts, and the most important question: when to retire.  Calvin and Helen are both tired of working, and 70 seems too far away.  If they could retire at 62, that would be great, but they are drawing a clear line at 67.  With this clear goal in mind, different scenarios need to be explored and they may need to curtail certain expenses to make their goals a reality.  After the financial plan, they settled on age 64 for Helen and age 66 for Calvin, and they found a scenario to give them a comfortable retirement fixed income, allowing them to plan their first voyage around the world on a ship.  This was achieved through rolling over their 401k's to an annuity IRA, providing a comfortable fixed income in addition to their pensions and Social Security.