Business owners are the lifeblood of the economy and there is nothing I enjoy more than helping those who understand work ethic, leadership, accountability and impact. I am dedicated to helping those who have sacrificed like I have, through 24/7 dedication of their business, to achieve their goals. Because I have and continue to walk in your shoes, I understand the importance of frugality, the desire to find ways to save on your tax bills and creating a legacy for yourselves and your families.
My solutions for businesses include a full suite of tax-friendly employee benefits from pension and 401(k) design to "above the line" employee benefits (ie. group life insurance, short term disability), which effectively reduce your payroll taxes, and overall tax liabilities.
In addition, my experience in human resource management sets me up as a trusted consultant in effective ways to maximize efficiency by positively impacting the human capital and designing the right compensation package.
For businesses under 50 employees, I also provide individual financial planning services to each and every employee, a huge value add in the area of employee benefit education.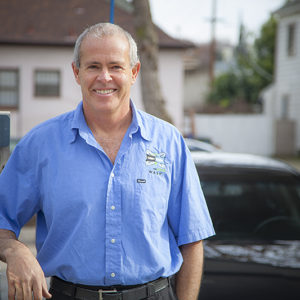 The Products
Suitable vehicles for small business owners.
While focused on day-to-day operational needs, most hardworking entrepreneurs neglect insurance until a catastrophe happens (by then it's too late).
These include life insurance, to ensure minimal business disruption when a key person dies prematurely (as a "golden handcuffs" incentive, or a buy-sell agreement to protect partnerships.)
Locking in two years of steady income with disability insurance.
A crucial estate plan to protect and craft the business succession.
On the investments side, tax-saving opportunities through 401(k)s or SEP-IRAs.
We also leverage our partners who provide health and supplemental insurance to create a robust benefits package, showing your employees they are family.
Finally, non-cash employee incentivization through stock options and deferred compensation can help reduce current costs and go a long way to retaining your best workers.
Case Studies
Bringing our work to life.
Donald, who is turning 60 this year, owns a dental practice with 5 full-time employees, mostly dental assistants in their 20's.  After spending decades working his expertise, retirement is around the corner and Donald hopes to have a comfortable lifestyle when he stops working.  Though he has a SEP-IRA in place, he doesn't feel that the money in that SEP-IRA is enough to allow him and his wife, Sherry, to do the things they want without worry.  These include taking monthly trips to exotic places, dining at the best restaurants and to move into a nice condo in the city with all the luxury amenities.   After an in-depth discussion of Donald's expenses and budget for this type of retirement lifestyle, we found a great solution by setting up a combination of a defined benefit (pension) plan and a defined contribution (401k) plan for his 5 employees.  Not only was he able to defer about 95% of his income, but he was also able to provide a great benefit to his employees.  Now, he has enough money for retirement and has simultaneously reduced his tax bill for the next 7 years.